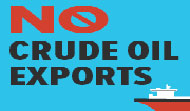 University of Texas' annual energy poll found that 58 percent of Americans incorrectly thought that America's major source of foreign oil is Saudi Arabia and another 15 percent say it's Iraq.
The truth, of course, is that America's biggest oil suppliers is Canada, which provides 28 percent of U.S. oil imports. If you add in Mexico and Venezuela, that number goes up to 50 percent.
How much oil do we actually get from the Middle East? Saudi Arabia and Iraq provide just ...
Finish Reading →